Regular price
Sale price
$85.00 USD
Unit price
per
Sale
Sold out
📏 Size Chart
Out of stock
COMFORTABLE, COZY, AND SLEEK: Take on the world winter, spring, summer, or fall with America's favorite extra comfy rainboot made from natural vegan rubber and quick-drying cotton in hot colors that are made for matching your favorite outfits.
COMFY TAILORED FIT: Put comfort first all year with an ergonomic insulated sole that cradles your feet, an original multi-layered cushioned footbed that absorbs the impact of your heel, and a soft cotton lined upper to make light work of sweat.
VERSATILE FASHION STATEMENT: Rock the Chelsea during work or play, running errands or walking the dog to boost outfits with a bubbly pop of waterproof color in any weather, complementing your outdoor style and putting the fun back into functional.
100% WATERPROOF NO MATTER WHAT: Feel free to jump in that big puddle with our completely waterproof Chelsea boots featuring a seamless non-slip construction that won't let a little flash flood get in the way of walking where you need to be.
CARE GUIDE

A white powdery "bloom" may appear on your natural rubber boots. You can clean them by using warm water and a soft microfiber cloth or a rubber specific cleaner, like Boot Saver. Wipe clean and leave to dry naturally. Use a little vegetable or olive oil on a clean, dry cloth to keep your boots looking fresh.
PRODUCT SPECIFICATION

• Vegan
• Eco-Friendly
• Made from: Natural Rubber
• Outsole: Traditional Natural Rubber
• Lining: Quick Dry Knitted Cotton Lining
• Footbed: Multi-Layer Cushioned Sole
SHIPPING & RETURNS

Free US shipping on orders over $75, and our 30 days, no questions asked return policy. Visit our Returns Portal.
View full details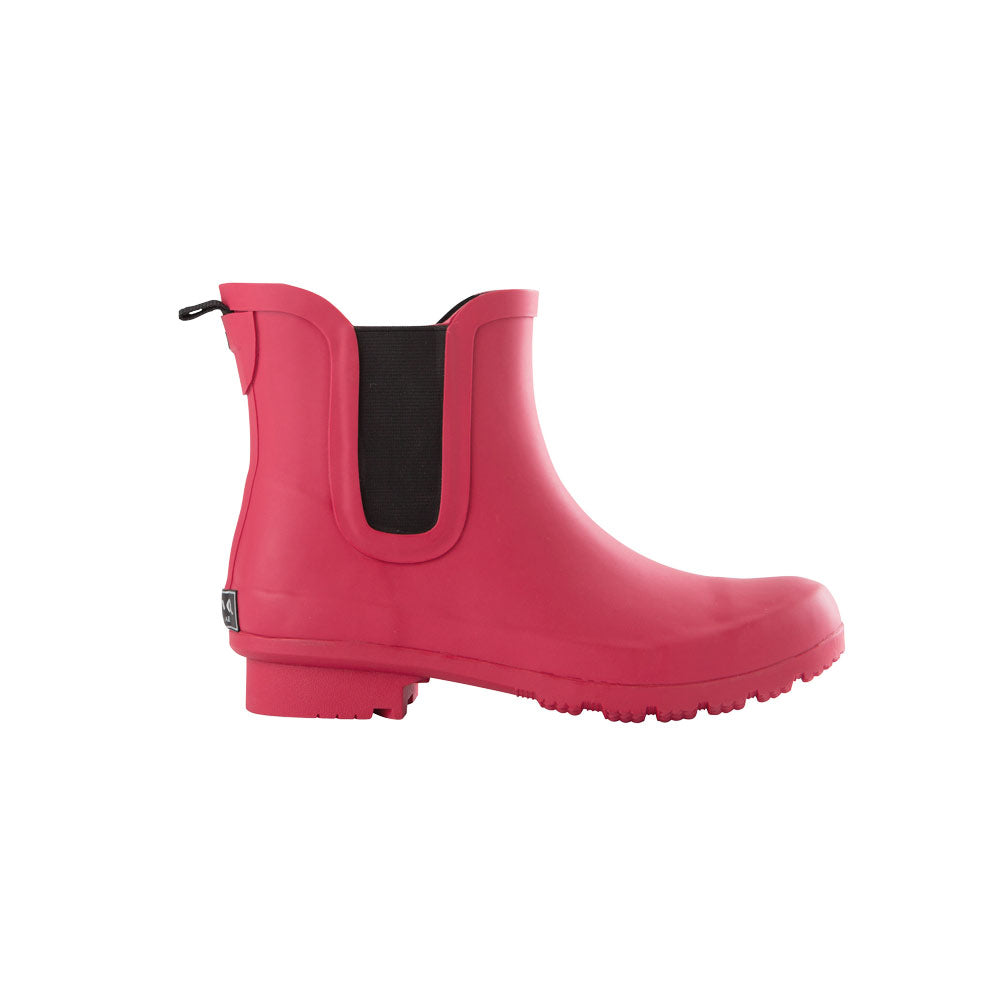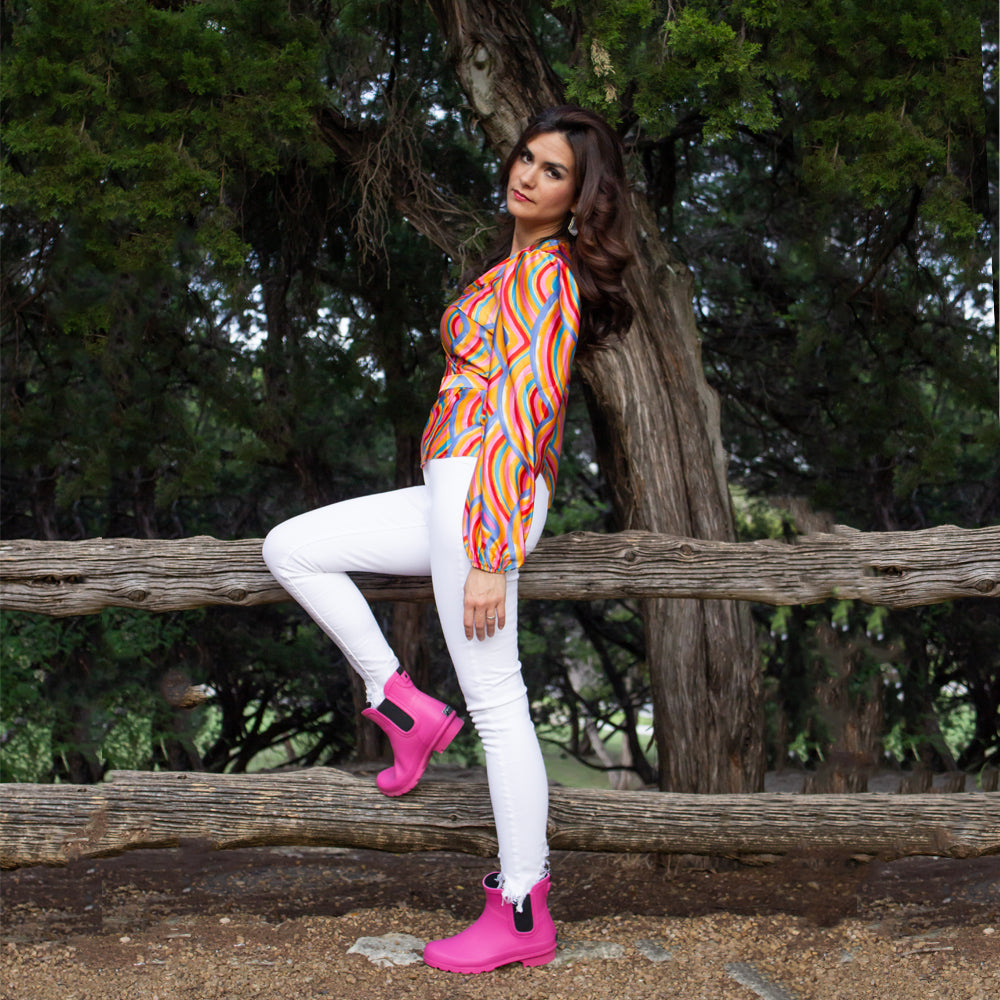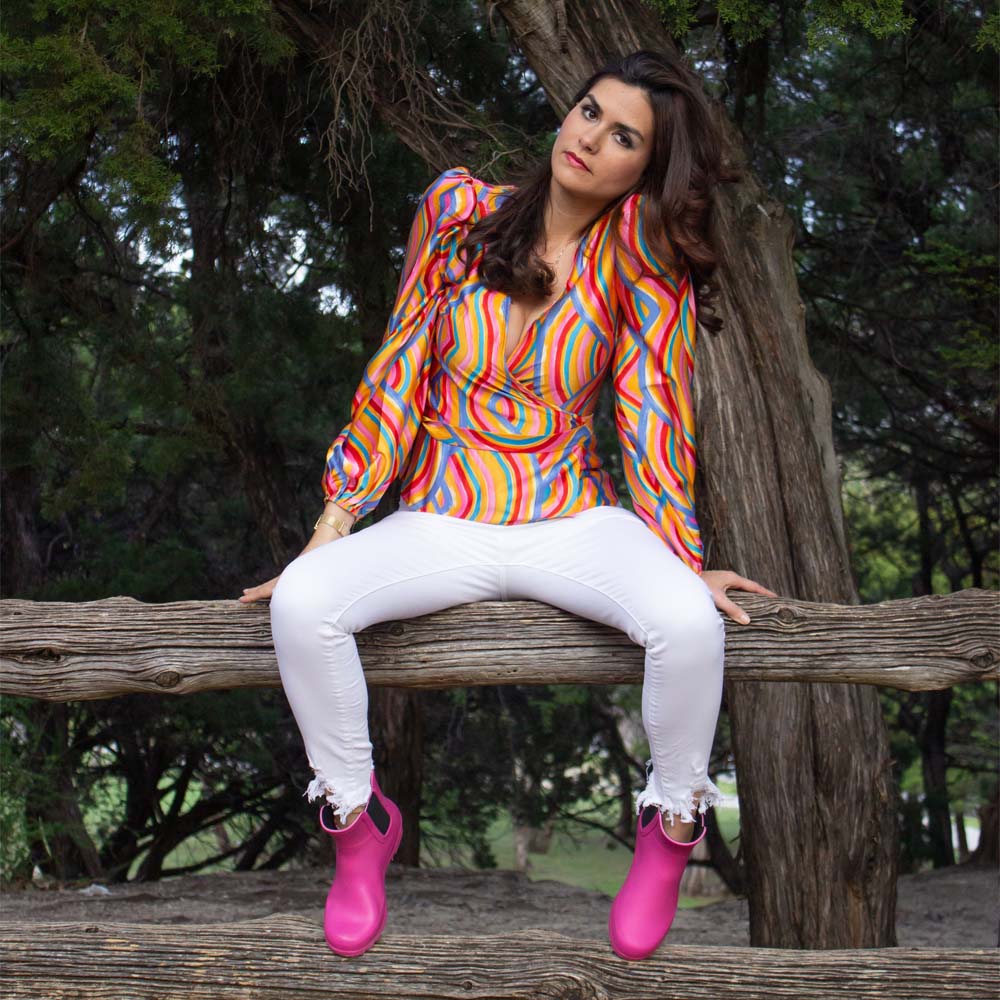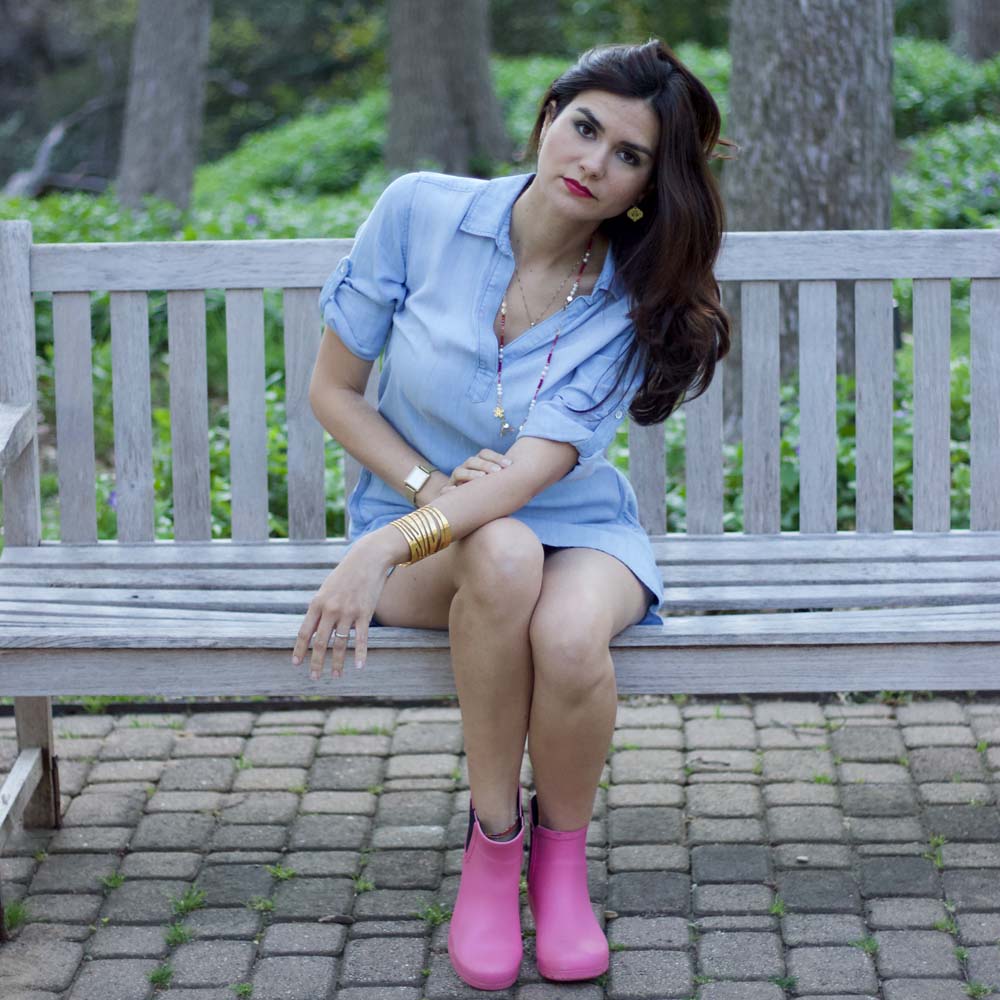 SIZE CHART
Why Roma Boots
High-Quality Boots With The Purpose.
For every pair of boots sold, a brand new pair is donated to a child loving in powerty. Im the last 12 years Roma Boots has donated 10 million dollar worth of boots in 3+ countries.
100% Waterproof

100% Vegan

Quality Natural Rrubber

Free U.S. Shipping Over $75

24/7 Customer Support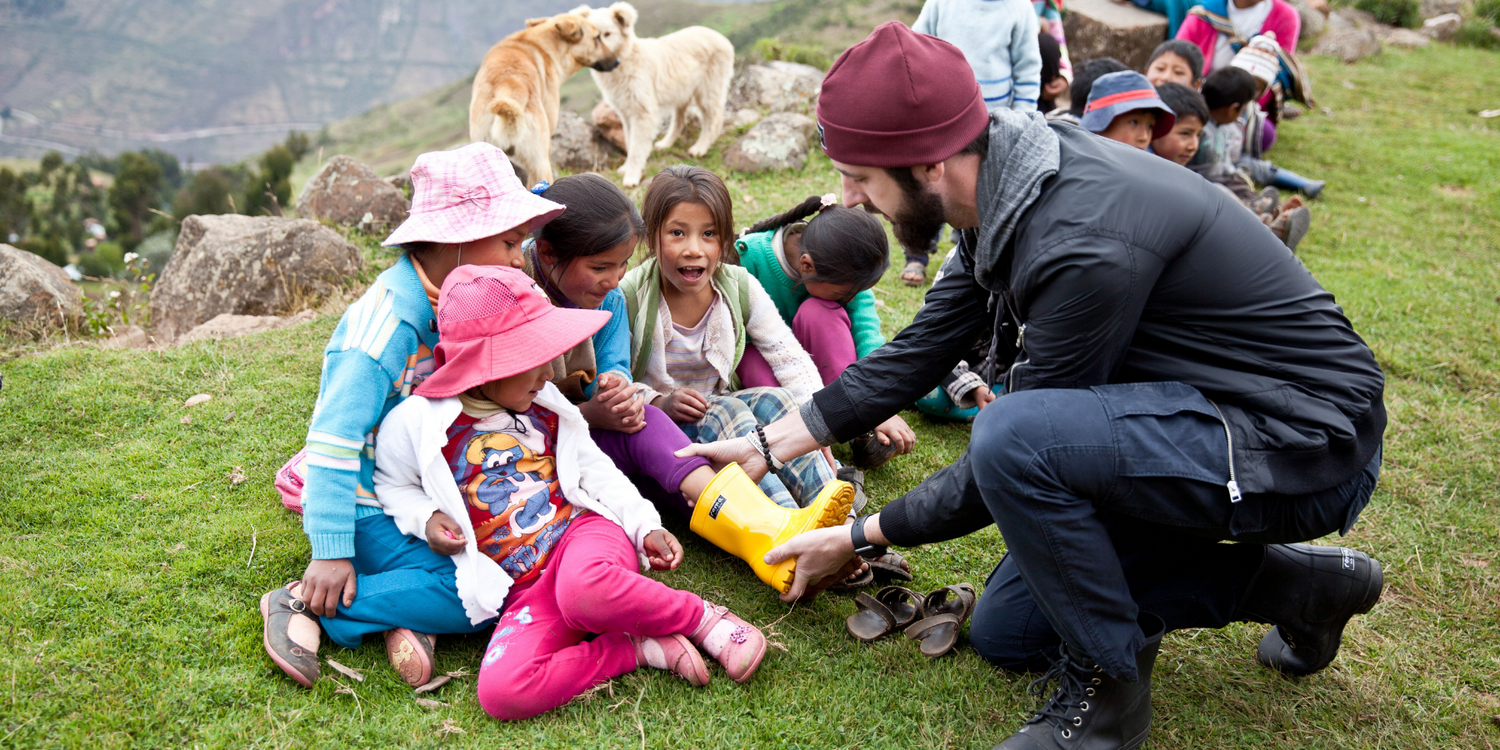 Give Poverty The Boot
Roma is amor and amor means love! For every pair of ROMA Boots sold, a new pair is donated to a child in need.  Our Mission:  "Giving poverty the boot" by bringing children from around the world hope, love and lasting change through aid and education.  
FAQs
Q. WHAT IS ROMA BOOTS?  

A. ROMA Boots is a socially conscious 'buy one give one' boot company that merges fashion with philanthropy. For every pair of ROMA boots sold, a brand new pair of ROMA rain boots are donated to children and families across the world.
Q. HOW WAS ROMA FOUNDED?  

A. Samuel Bistrian, who was born in a small village in Romania, conceived of the idea in 2009 after more than a decade of taking annual trips to Romania where he saw children roaming the streets with sandals, broken shoes or no shoes at all, through mud, rain and snow. Samuel decided it was time to do something about it and founded ROMA Boots in 2010.
Q. WHAT DOES ROMA MEAN?  

A. ROMA is amor spelled backwards. Amor means love, which is ROMA's primary motivation. It is also the proper term for the gypsy people, who are generally a poor, marginalized population that ROMA initially provided most of our donations to.
Q. ARE THE BOOTS YOU GIVE ONLY FOR THE ROMA CHILDREN?  

A. No. We want to help the most impoverished children of the world, especially street children and orphans. The majority of the children we have served so far have been ROMA.
Q. WHAT ARE ROMA BOOTS MADE OF?  

A. They are made of natural rubber and have a quick-dry cotton lining and a three-layer insole for total comfort.
Q. WHAT SIZE SHOULD I ORDER?  

A. Our women's ROMA Boots run a half size large and only come in whole sizes. If you are in between sizes, we suggest sizing down. This may not apply to everyone so we highly recommend looking at our SIZE CHART to make the best sizing decision.